Browse Sale Items
You can browse all Etsy On Sale items by clicking the navigation arrows.
All items show their original price and the discounted price the Seller is now offering.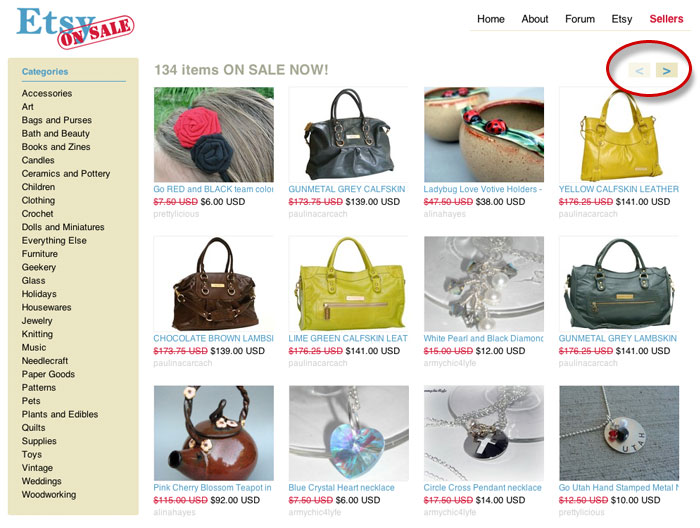 You can also filter the items by clicking on a category name on the left.

To view all items on sale from a seller just click the shop name on any listing.