Buyers
Managing Accounts
Using Our Tools
Frequently Asked Questions
Authorizing Shop Access
In order to use the Etsy On Sale tools you must first grant access to your Etsy account. You can read more about the secure connection between Etsy On Sale and your shop below.
Click the Authorize Access button to start the process of linking your shop.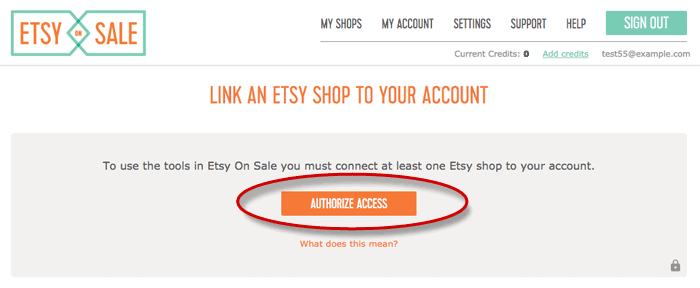 Next, sign in to your Etsy account.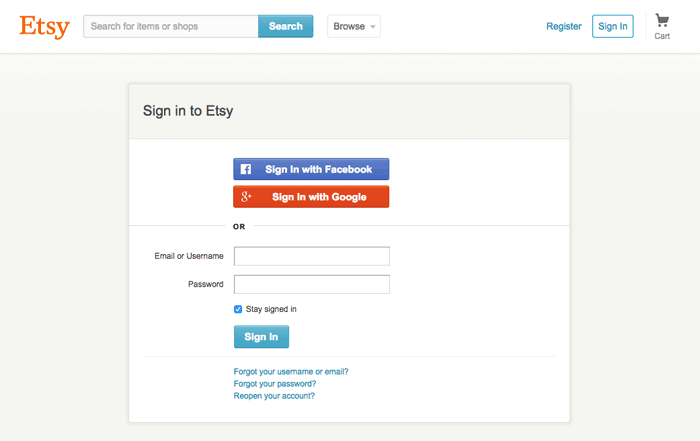 Then click the Allow Access button.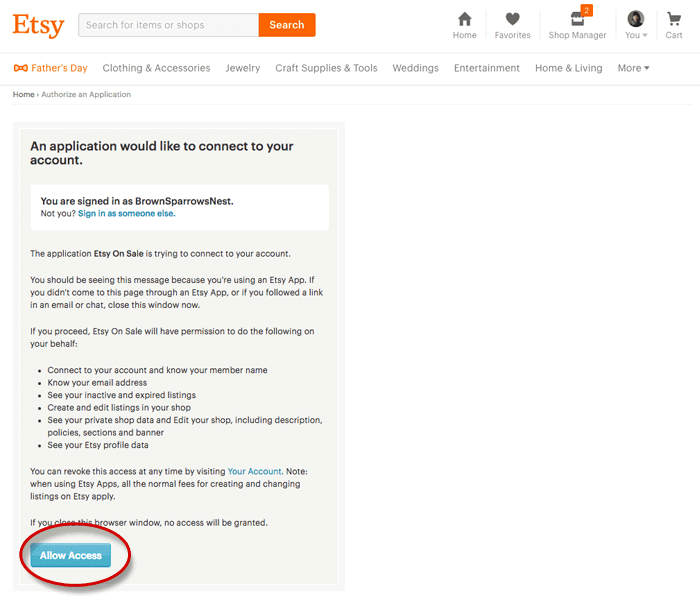 After successful authorization you should now see your Etsy shop banner in Etsy On Sale.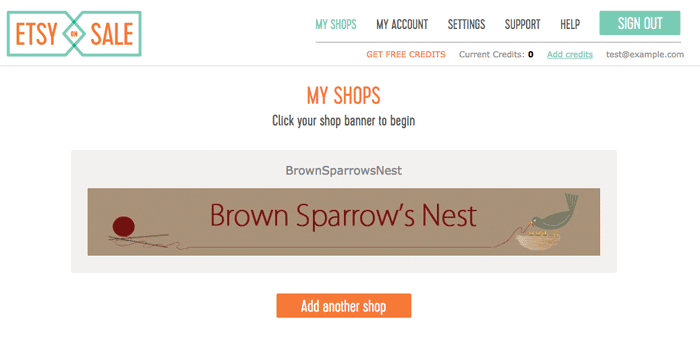 Secure Shop Access and Privacy
When you authorize access to your Etsy shop you are establishing a secure, private connection between Etsy On Sale and your shop.
We take this relationship very seriously, which is why our servers always use a secure, 128-bit encrypted SSL connection whenever they communicate with your shop.
Etsy On Sale values your trust and privacy. Unlike other apps, we only request access to the specific shop data and actions required by our tools to provide the desired services.
The exact requested permissions are shown below, which allow the Sales Event Manager, Auto-Renew Tool, and Tag Tool to modify your listings according to the options you designate when using the tools.
If you have any questions about authorizing access to your shop please email us at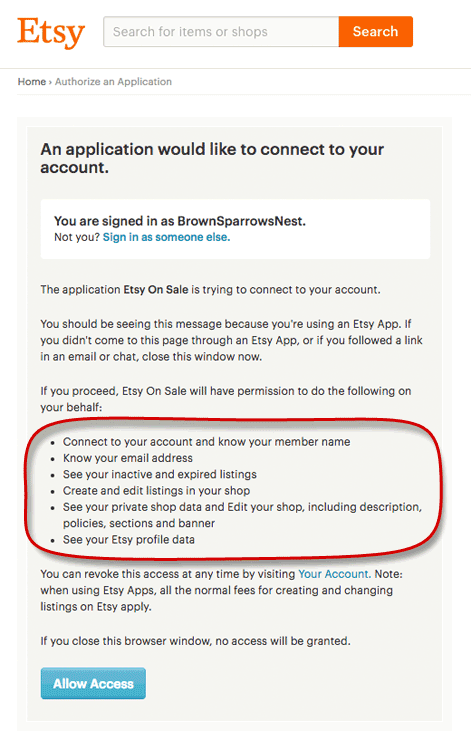 Can't find what you are looking for?
We're here to help!