Buyers
Managing Accounts
Using Our Tools
Frequently Asked Questions
Authorizing Shop Access
In order to use the Etsy On Sale tools you must first grant it access to your Etsy account.
If you have a Referral Code enter it and click the Submit button.
Click the Authorize link to start the process of linking your shop.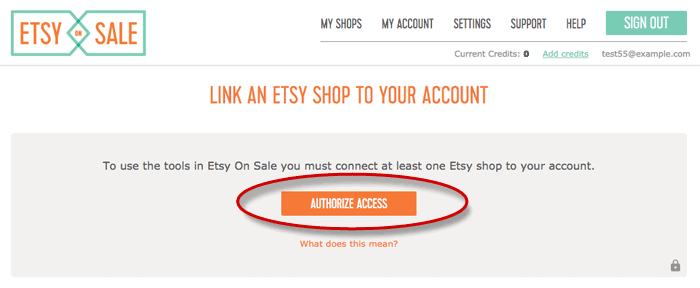 Next, sign in to your Etsy account.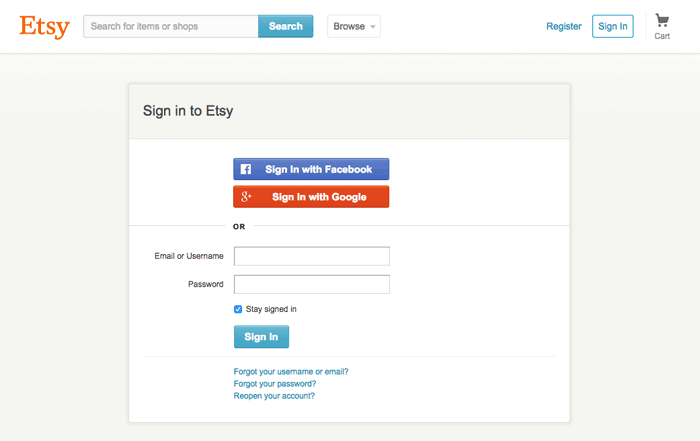 Then click the Allow Access button.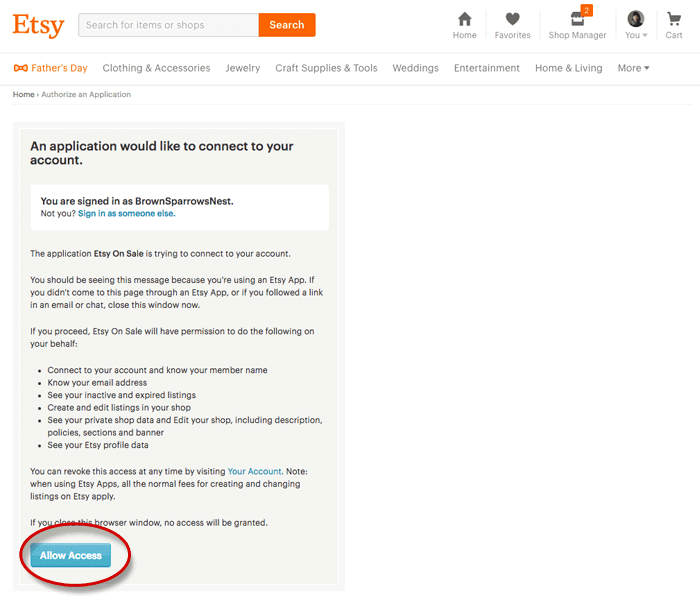 After successful authorization you should now see your Etsy shop banner in Etsy On Sale.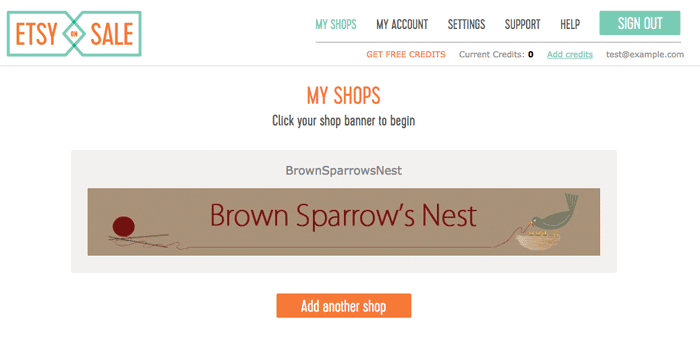 Can't find what you are looking for?
We're here to help!