Buyers
Managing Accounts
Using Our Tools
Frequently Asked Questions
How to use the Auto-Renew Tool
Renewing items helps drive customers to your shop, because the most recently renewed items show up at the top of search results and category pages on Etsy.
The Auto-Renew Tool simplifies this process by letting you schedule item renewals in advance so you are not tied to your computer clicking the Renew button on Etsy all the time.
Video Overview
Get Access
The cost to use the Auto-Renew Tool is 5 credits for 1 month of unlimited access.
That means you can schedule as many renewals as you want that start during that period.
NOTE: You still have to pay the associated relisting fees that Etsy charges.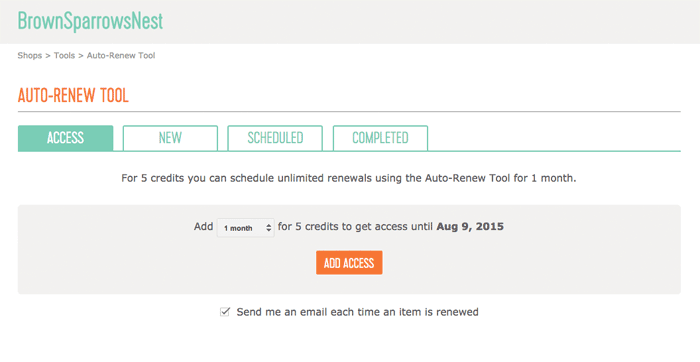 Schedule Renewals
The scheduler is very flexible in terms of what items get renewed, what time, and how often.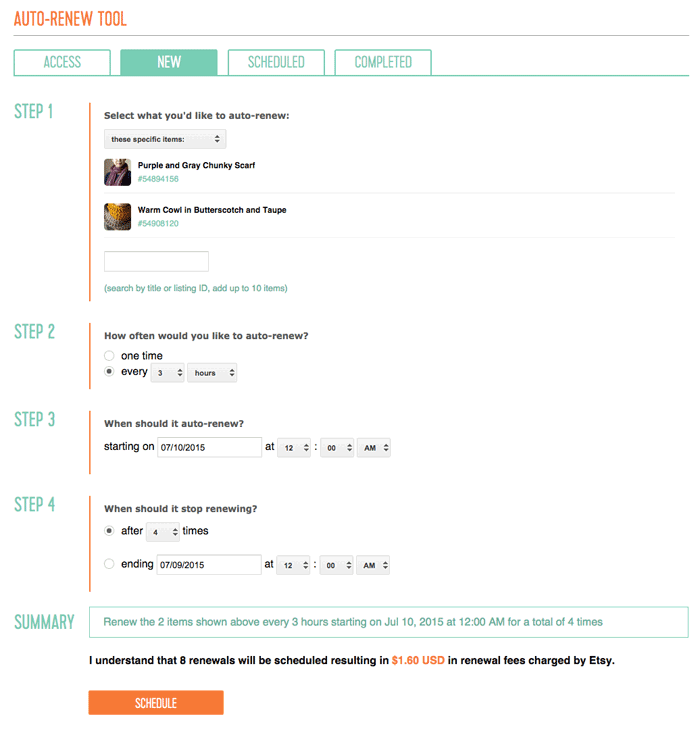 Step 1 - Select an item
You can have Etsy On Sale determine the item based on your settings...

...or choose up to 10 specific items to renew.
(to renew more, just fill out the renewal form again)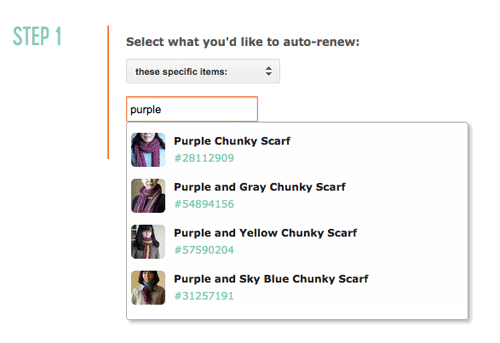 Step 2 - Choose how often
Set a one time renewal, or schedule it on a regular basis.

Step 3 - Set when the renewal begins

Step 4 - Set when the renewal ends
If the renewal repeats, choose how many times it should run or set an end date.

Summary
Your renewal settings are summarized so you know exactly what you are scheduling.
The relisting fees that Etsy will charge you are also calculated so you know what the renewals will cost.

View Scheduled Renewals
Click the Scheduled tab to see upcoming renewals you have scheduled.
You can delete any scheduled renewal by clicking the delete buttom for that renewal.
When an item is renewed you will receive an email alerting you the renewal completed.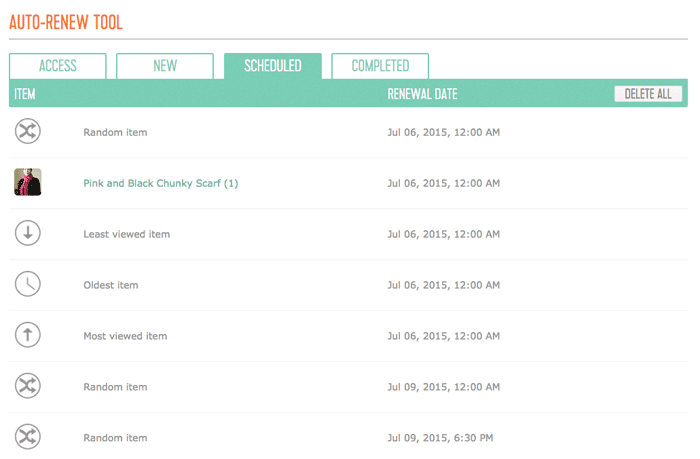 You can turn off the email alerts by clicking the Access tab and unchecking the box.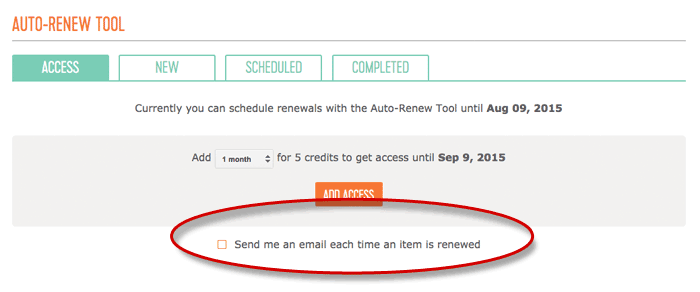 View Completed Renewals
Click the Completed tab to see completed renewals.
Etsy On Sale checks each item 1 day after the renewal to record how many views and hearts the item gained from the renewal.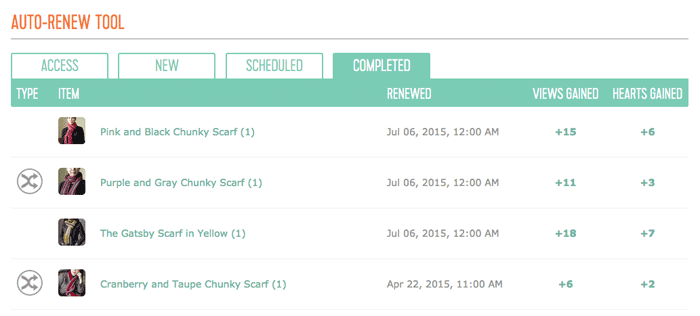 Can't find what you are looking for?
We're here to help!