Buyers
Managing Accounts
Using Our Tools
Frequently Asked Questions
How to browse for items
You can browse all Etsy On Sale items by going to the Shop the Sales page.
All items show their original price and the discounted price the Seller is now offering.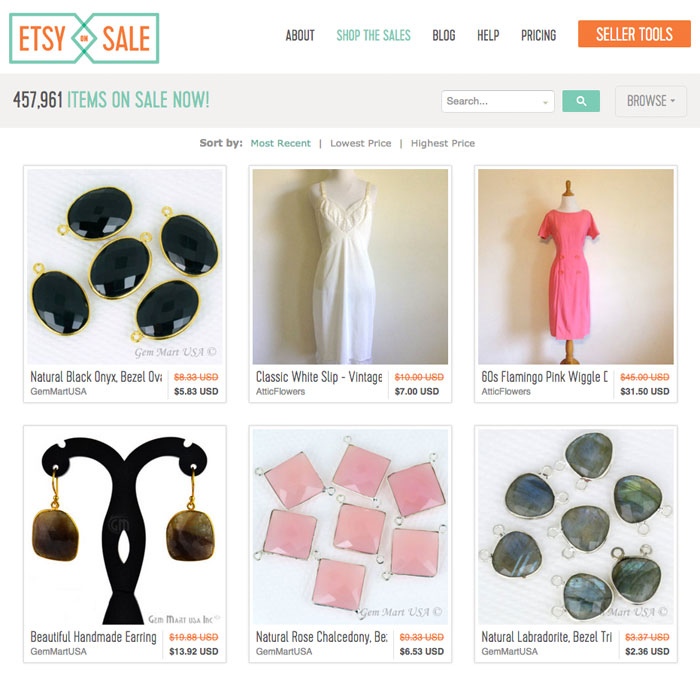 You can also browse items by category using the browse menu.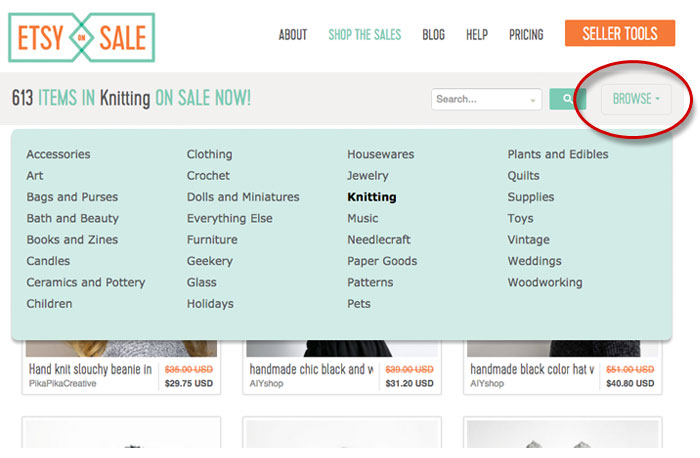 To view all items on sale from a seller just click the shop name on any listing.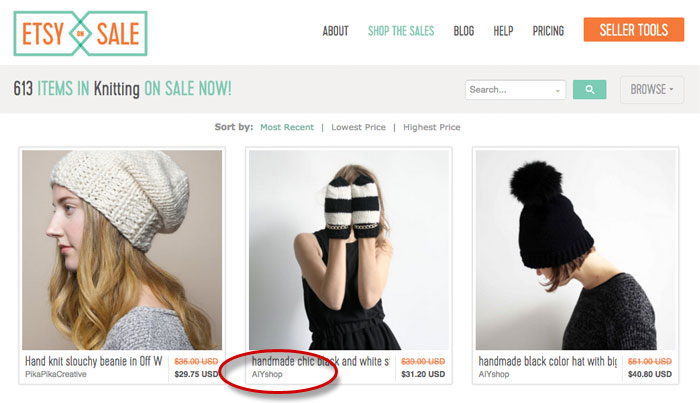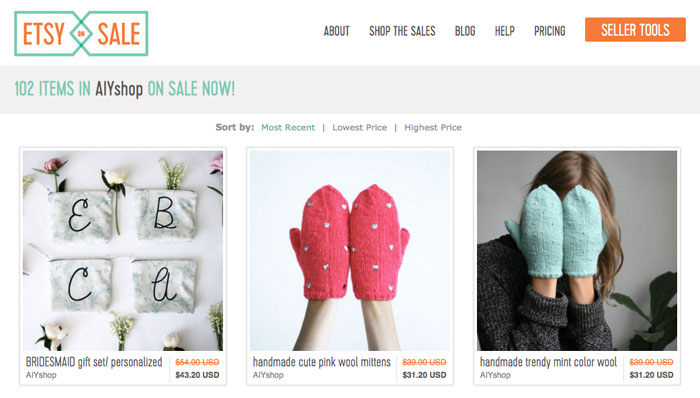 Can't find what you are looking for?
We're here to help!