Buyers
Managing Accounts
Using Our Tools
Frequently Asked Questions
How to cancel your account
To cancel your Etsy On Sale account go to Settings

Click the Cancel Etsy On Sale Account button

Click to confirm you want to cancel your account

You will be logged out of Etsy On Sale and will receive an email confirming your account has been cancelled.
Revoke Access to your Etsy Shop
If you have cancelled your Etsy On Sale account or no longer wish EOS to have access to your Etsy shop you can revoke access by following these steps:
1. Login to Etsy and click on the You menu and then Account Settings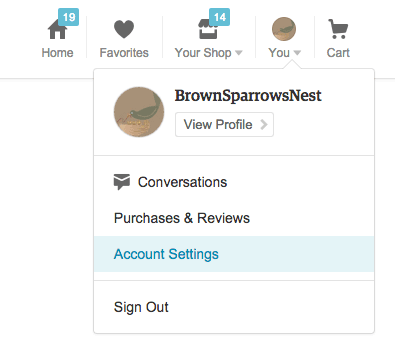 2. Click on the Apps section and then the X next to Etsy On Sale

3. Click Remove

Can't find what you are looking for?
We're here to help!