Buyers
Managing Accounts
Using Our Tools
Frequently Asked Questions
Managing Multiple Shops
If you have multiple Etsy shops you can manage your sales events for all of them under one Etsy On Sale account.
To add another shop to your account go to My Shops and click Add another shop.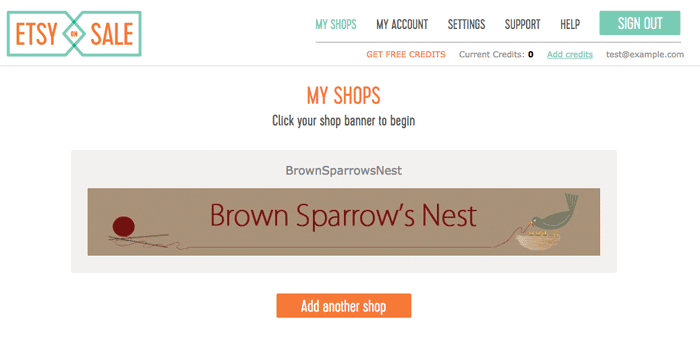 Sign in to Etsy with the credentials for the additional shop you wish to add and authorize access.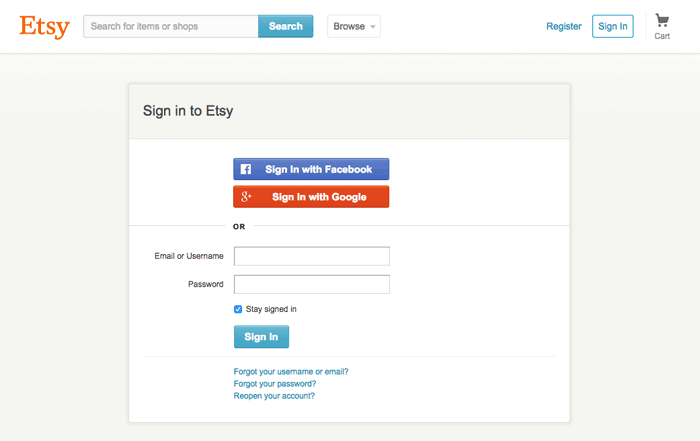 When you sign in to Etsy On Sale you will see all the shops you have authorized and can select which one you want to manage at the present moment.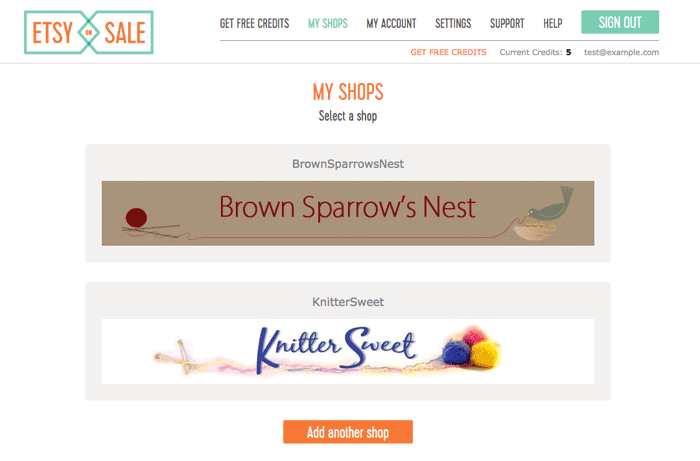 Can't find what you are looking for?
We're here to help!