Buyers
Managing Accounts
Using Our Tools
Frequently Asked Questions
Managing Account & Credits
View Transaction History
The My Account page lets you view a history of all transactions - credits used and added to your account.
If you want to see how you have used Etsy On Sale just review these transactions, which show the date, a brief description and the corresponding credits.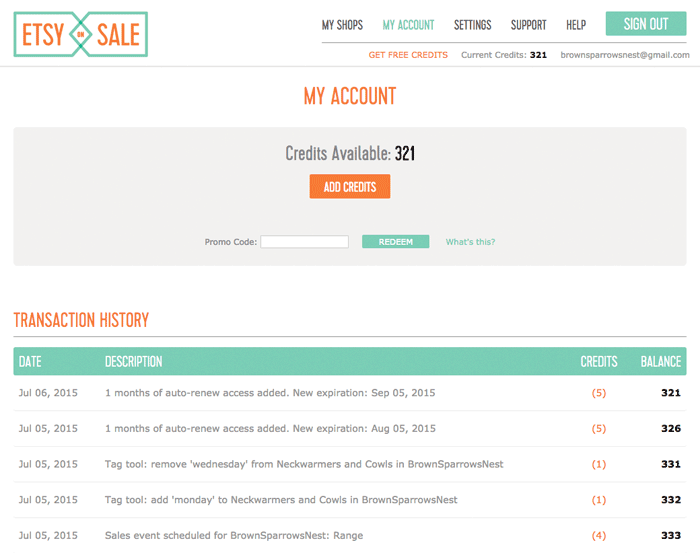 Add Credits
To add credits to your account click the Add Credits button on the My Accounts page.

Credits are purchased in packs, with larger packs giving you a better value, so it pays to stock up.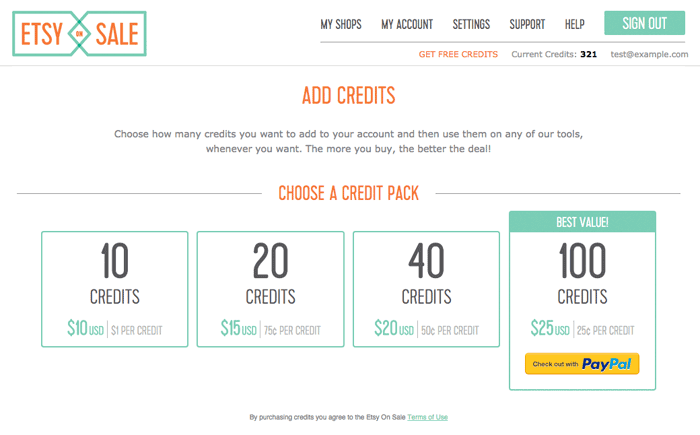 All purchases must be paid for with your PayPal account.
Credits never expire and can be used across all shops in your account and with any Etsy On Sale tool.
Get Support
If you have any problems purchasing credits or need a refund for credits when something went wrong please email us at
Can't find what you are looking for?
We're here to help!