Buyers
Managing Accounts
Using Our Tools
Frequently Asked Questions
How to use the Tag Tool
The Tag Tool helps you add or remove a tag from all items in your shop (or just a section) with only a few clicks.
To get started, choose Tag Tool from your shop's dashboard.

To add a tag, select Add Tag.
Then choose what you want to happen if a particular item already has the maximum amount of tags allowed.
Choose what listings you want the tag added too, type the tag name, and click Apply.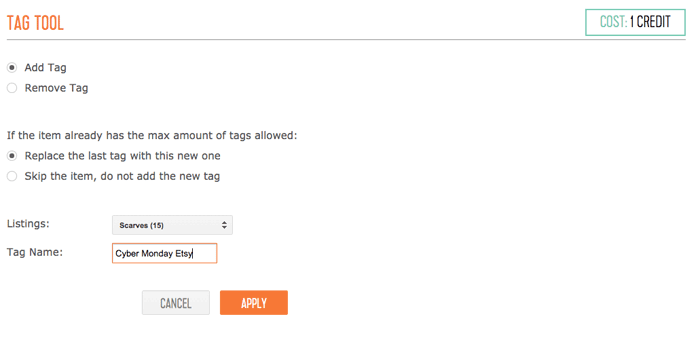 Depending on how many items there are, it can take several minutes for all of your items to be updated.
To remove a tag just select Remove Tag, choose the listings, type the tag name and click Apply.

Can't find what you are looking for?
We're here to help!