Buyers
Managing Accounts
Using Our Tools
Frequently Asked Questions
Viewing shop sales
Your shop is given a public page on Etsy On Sale where people can view all the sale items from just your shop.
The web address for your shop can be found on the Sales Event page.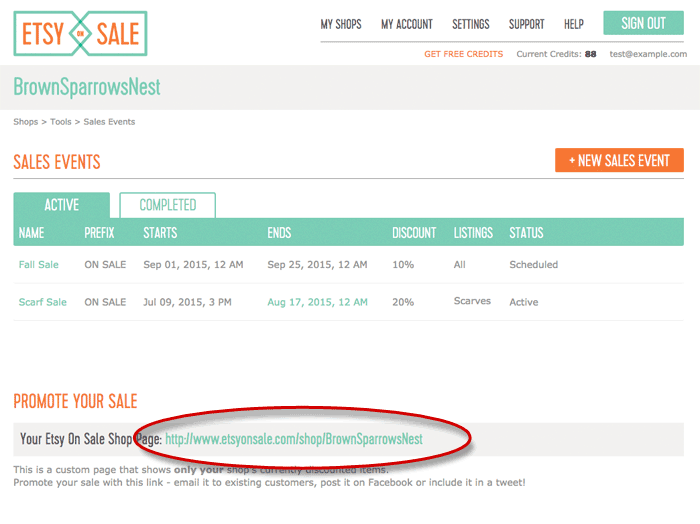 When you run a sale feel free to email or tweet a link to your shop's sales page so people can easily find your promoted items.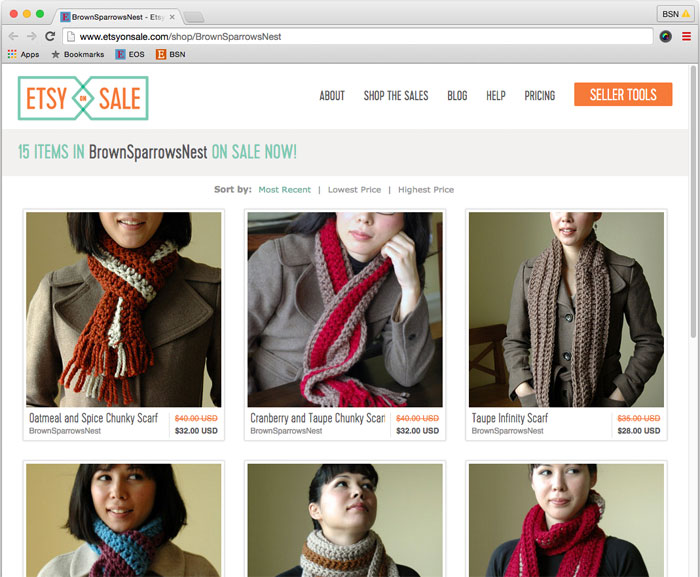 Can't find what you are looking for?
We're here to help!